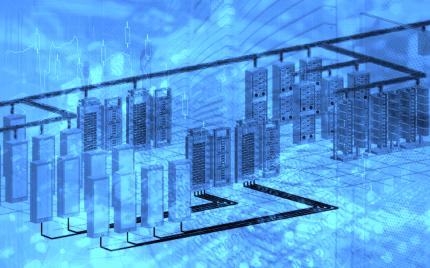 Datacentres
A Data Centre (DC) can be defined as a space for installation computer and associated technologies such as telecommunication and centralised repositories, whether physical or virtual. DCs are designed for storage, management and dissemination of data and information. A Data Centre comprises data halls where critical ICT is operated, i.e. hardware, communication, software, etc. Thanks to our business partners, we offer top-standard solutions of data racks, optical and metallic cabling of top quality, including design proposal preparation. Thanks to our partners, Raycom is your best choice. We offer: sale of components for structured cabling within metallic and optical networks in top-quality DCs – proposals of complex solutions and installations of structured cabling of the whole DC – measurement and issue of measurement protocols for structured cabling – preparation of methodological procedures and technical guidelines for creation of individual connections within the DC
Functional requirements for the physical infrastructure of Data Centres keep developing and changing. New services use virtualised applications and cloud solutions, the more competitive, the closer to the customer they are implemented. These EDGE Data Centres distributed across the perimeter of several dozen kilometres become topical for many providers of fixed and mobile services, where the onset of 5G networks resonates with customer requirements for the best possible availability of high-capacity services with the lowest possible latency.

Raycom offers complex infrastructure solutions, reflecting the extensive experience of the company in implementation of CommScope products. Developers of CommScope design their products on the basis of knowledge gathered by a long-term worldwide collaboration with providers of fixed and mobile services and operators of commercial Data Centres. CommScope products thus, in a breakthrough manner, define trends for the further development of data centre infrastructure in its optical as well as metallic network solution part.

Our professional services offer expert resources and experience that will help you implement your intention of the sustainable development of your Data Centre. We mainly focus on the physical infrastructure in the segments of major cable routes and cable trays and cabling systems of optical and metallic infrastructure.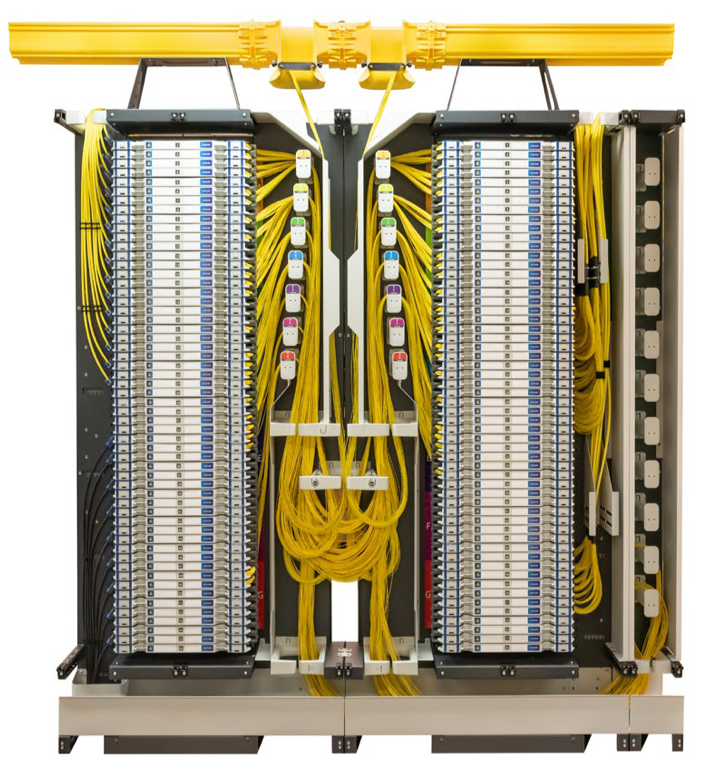 We offer a broad portfolio of modular optical switchboards and stands (ODF), developed with regard to maximum operating safety and the highest possible density for FTTx applications. Our flagship FACT switchboards are easy to install, extend and reconfigure according to your current operational needs. We aim at pre-connector solutions, where the implementation itself is based on design documentation in the Plug&Play manner. All elements, including interconnecting multi-fibre cables, switchboard fields, patchcords, etc. are in-process tested in manufacture for assured mutual compatibility and system functionality.

Pre-connector solutions go without saying for metallic infrastructure too. The solutions will provide for a quick and effective development of your Data Centre with pre-prepared solutions of metallic cable systems by CommScope. The installation of top-performing copper infrastructure made by CommScope has never been quicker or easier.

Sustainability of these cabling systems is perceived by us as the key factor for reliable and effective operation of the physical infrastructures of every Data Centre. Disorganised cables hinder troubleshooting, increase error probability and significantly increase operating costs. Our solution is based on FiberGuide optical cable trays, to maintain your optical network organised and accessible. Their modularity and flexible capacity permit all requirements of service providers to be respected in the design.

Detailed information about individual products can be found on the CommScope website (https:// www.commscope.com/solutions/data-center/service-provider-data-centers/) or directly from our technical specialists at the e-mail address obchod@raycom.cz, where we will communicate with you and we will together design the optimum product structure to suit your requirements.